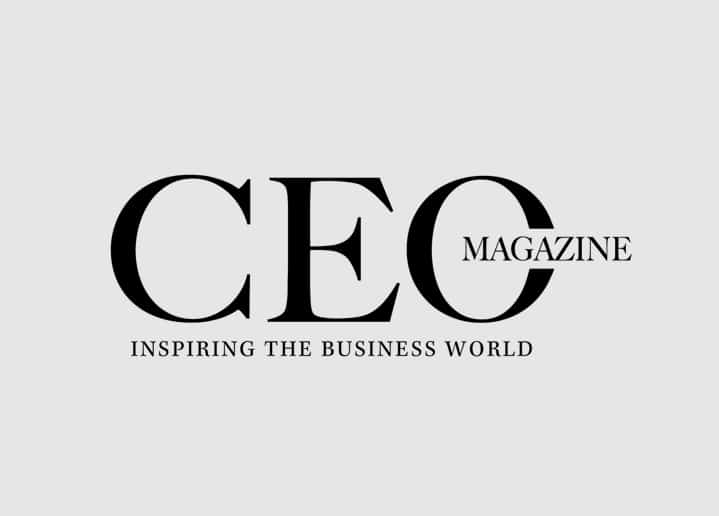 Enacting change in the supply chain industry with critical logistics solutions
Logistics is perceived as the backbone of the economy as it assures the efficient flow of goods and other commercial divisions depend on it. In the current decade, the logistics industry in India has begun to evolve rapidly. It is the interplay of infrastructure, technology and modern service providers which defines whether the logistics industry will be able to support its customers, minimise their costs and provide efficient services.
A renowned name in the logistics sector, CriticaLog is India's first critical logistics supply chain collaborating with its own IT platform, delivering real-time order visibility and efficiency for all the internal and external stakeholders and partners. It is a specialised, premium and niche player in the critical logistics market. Keeping its founding stone in 2013, the company for years, under the hegemony of Sujoy Guha, CEO and MD has addressed the gap in the premium critical logistics market.
CriticaLog today is a prominent name in the logistics industry in designing, executing and operating solutions to maintain complex supply chains, through technological disruptions to achieve optimisation, integration, transparency, and visibility for supply chains in a multi-vertical environment.
Over the last 6 years, CriticaLog has developed from servicing the critical supply chain needs of a few Fortune 500 organisations to providing solutions to Fortune 500 organisations of major industry verticals. They have developed triumphant and scalable models in management and supply of time-sensitive spare parts for engineering, healthcare, IT & ITES products, time-sensitive parts of telecom and telecom towers, swiping machines, imaging systems, cameras etc. while optimising inventory through customised management of reverse logistics, use of Strategic Stocking Locations (SSL) and other innovative solutions. Apart from spares management, repair & return, the organisation has built customised solutions for handling and transportation of temperature-controlled shipments, dangerous goods, auto, luxury, precious products, and products from other verticals.
It operates using its own hubs across the country, providing flexible and scalable first mile to last-mile operations resulting in the customised network and delivering end to end supply chain solutions. With a proven ability to optimise transit times and costs, it assures protected and damage-free transportation and delivers the highest levels of customer delight.
Our mission is to take complete ownership of critical logistics in the value chain of clients' supply chain and provide end to end solutions. – Sujoy Guha
The man behind the vision
As the CEO and Managing Director, Sujoy has been spearheading the company since inception taking to its present glory-having own presence in 100+ locations and reaching up to 350+ cities.
Sujoy Guha is a well-established name in the logistics industry as a Business Leader and Senior Logistician. He has worked across the spectrum of the logistics industry. He holds over three decades of business experience and worked in different companies like ONGC, HCL, TNT, and Sequel Logistics. In academics, he is a Business Management Post-graduate from Warwick, UK with a B. Tech degree. 
Differentiating factors
CriticaLog team created innovative logistical solutions to mitigate challenges in handling critical and sensitive products for all major industry verticals and set-up extensive infrastructure, hubs and resources to implement end-to-end supply chain. Unlike common belief, logistics is a highly technical subject.
CriticaLog's success thrives on skilled professionals having immense industry experience, coupled with uniquely designed processes and technology, driven by a high level of ethics, passion, and customer success. CriticaLog today is capable of handling transportation across the country – from Imphal to Jodhpur and from Srinagar to Tirunelveli through its own team, resources, and network.
CriticaLog is probably the only company in India that operates through its own proprietary ERP for automation of all internal and external functions. It has its in-house software and hardware teams and is as strong in technology as its network across the country. The proprietary software allows CriticaLog to create innovative solutions and deliver customised offerings to every customer.
The central Control Tower allows the Operations and Customer Service teams to monitor activities in all Hubs across the country through CCTV network; the movement of vehicles across the country is monitored through GPS and even movement of every Field Team personnel are governed through Android applications on mobile.
The existing system of Customers is interfaced with eCritica, the ERP of CriticaLog for a real-time experience. Geo-fencing, customised applications are developed and used to distress the logistical cycle and bring efficiency and optimisation.
Android-based mobile applications integrated into the pick-up and delivery module have made real-time shipment tracking possible and have improved the accuracy of data capture. All on-field active assets are monitored through GPS and can be centrally coordinated.
Currently across the world, there are logistical organisations that work in a single industry vertical. CriticaLog, however, has created solutions for multi verticals and established itself in this niche segment. It has the ambition to extend these services beyond the shores of India, in the coming year.
"We always wanted to do something that makes a difference not only in the country but in the overall industry so that we can make a small contribution in the overall development of our industry and our country". Sujoy proudly shares.
A glimpse of the logistics industry
Though logistics contributes 13% – 14% to our GDP, it is probably one of the most undervalued segments in India. One of the major differences between developed countries and India is the capability and outlook between the logistics industries. However, in the last 10 – 12 years, we seem to have realized the importance and Govt. has initiated the development of various infrastructures, involving roads, airports, and airlines, ports, CFS, rail, etc. For the last decade or so, logistics is getting attention not only for its ability to provide employment but also to fulfil the huge distribution demand of e-commerce companies and opportunities in ancillary industries – such as IT solutions, production of a variety of cargo vehicles, packaging solutions and so on. With many premium institutes beginning to offer logistics courses, graduates from top-end institutes are beginning to join this industry.
Clientele
At CriticaLog, customers are as diverse as the number of services they offer. They are present in 100+ locations reaching up to 350+ cities including Tier 1, Tier 2 and Tier 3 cities and 16500+ pin codes across the country. Internationally, they serve people for key trade lanes in Europe, the Middle East, and North America. Operating a profitable & scalable supply chain, they have disrupted the critical logistics in industries like healthcare (both temperature-controlled and non-temperature controlled segments), medical equipment, heavy engineering, luxury, IT, hardware & automation and consumer electronics.
Business mantra
The following are the core values of CriticaLog:
Innovation: They assimilate change and bring in new ideas to achieve the highest standards of quality.
Customer Success: They collaborate with the customer and pave the way for the mutual win.
Transparency: They are upfront and visible about their decisions and actions.
Passion: They put their hearts and minds in what they do.
Integrity: They are fair, honest, and ethical in their conduct.
Dynamic leadership
Samir Baran Panda – Director and COO

K.N Phani Raj – Chief Information Officer

Tamal K. Das – Head – Sales, Business Development & Marketing

Hitesh Athawasya – National Operations Manager

Divya Mathew – Head – Human Resources

Girish Awate – Senior Manager – Finance

Nivedita Roy – Head – Customer Service
Corporate social responsibilities
Education: Transforming a school by fulfilling basic infrastructure requirements, improving extra-curricular facilities and enhancing learning outcomes.
Skilling: Drive towards digital inclusion by teaching basic computer skills, improving resumes, interview skills and soft skills.
Environment: Engage in tree plantation drives and clean-a-thon activities around schools to drive environment conservation.
Feathers in the cap
CriticaLog has won several accolades from the industries; few of them are given below:
CriticaLog has been acknowledged as the fastest-growing logistics startup, 2015 by Karnataka Small and Medium Business Owner's Association.

In 2016, it has become the best Mission Critical Supply Chain Company of the year, 2016 recognized by India's leading supply chain council Transported Asset Protection Association (TAPA).

The company is ISO 9001, ISO 27001, GDP certified and a Member of IATA and World Cargo Alliance (WCA) which is the world's largest and most powerful network of independent freight forwarders.

CriticaLog has been featured in various renowned business magazines.
The future prospects
CriticaLog is positioned to lead the growth of the industry and is committed to investing in the critical logistics industry. With an accession in technology penetration in the logistics market, CriticaLog will expand its customer portfolio to foster supply chain optimisation.
Source: The CEO Magazine