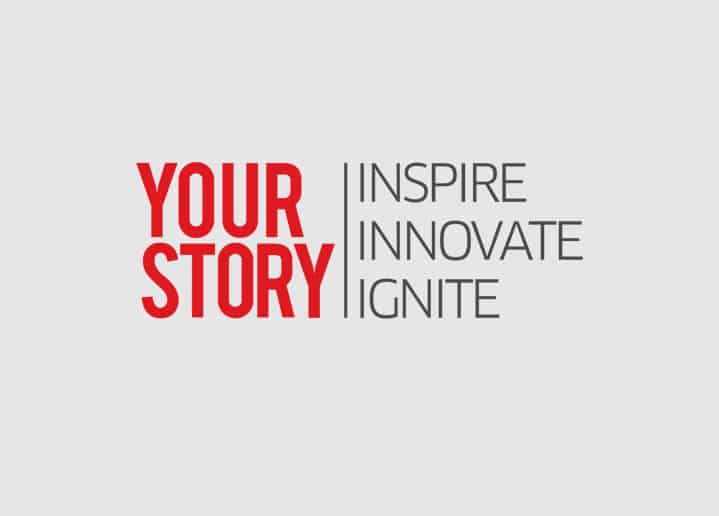 After 3 decades in manufacturing, this 53-year-old founded a logistics startup for critical goods
Fragmented, chaotic, and unorganised – these are some key terms used by organisations to define the logisctics market. In fact, for many organisations, logistics is a pain point. However, with the rise of e-commerce and on-demand delivery startups, the market is fast transforming and logistics is becoming more agile and transparent. With the emergence of several logistics players like Blackbuck, Delhivery, GoJavas, Ecom Express and several others, the differentiators within the logistics space have increased. Today, you have e-commerce, intra-city and on-demand logistics. There are even emergency of logistics and supply chain management organisation for critical products like CriticaLog. Focus on criticality CriticaLog specialises in providing 'critical logistics' solutions by collaborating closely with customers to build and operate faster and more secure supply chains. These can be for products such as raw materials, finished goods, or spares. The criticality is determined basis the sensitivities regarding value, temperature, handling, transit time, nature of the product, confidentiality, life span or even have an emotional quotient to the owner.
To ensure that the end consumer gets complete visibility, the team has setup a platform eCritica' for 'end-to-end' visibility and audit trails for accountability.
"Our system provides shipment details and activity tracking with pro-active event exception alerts. Apart from the standard features, 'eCritica' allows for innovative IT Solutions that are vital for critical logistics operations," says 53-year old Sujoy Guha, Co-founder and CEO CriticaLog.
Merging with technology
Other features that eCritica provides include real-time and proactive shipment status, updates, and alerts via email and SMS. It also offers multiple tracking identifiers such as Shipper, PO, Goods Receive Notes, IDs, invoices; an ATM like pin code verification for delivery accuracy, acknowledgment and accountability; scanned POD images, ease of connectivity with the customer's ERP system, and Android tablets for remote data entry and barcode scanning. Its IT System can be interfaced with that of the customers to enable Strategic MIS reporting and analytics; transport management; and consignment and order tracking, among other features.
Finding a gap in the market
With over 30 years of experience in various businesses, which includes a 19-year stint at TNT, Sujoy found that traditional logistics companies transported both personal and 'critical' products with the normal bulk cargo. He says that the end-consumer had not tried to assess differentiated logistics solutions for such items. Traditional logistics companies have also never recommended differential treatment for such critical products, mainly due to lack of differentiated network and handling capabilities; therefore, sensitive/critical products had very little logistical choice in the past. It was to address this shortfall that he came up with the idea of CriticaLog.
Two years and counting
Incorporated in 2013, CriticaLog started commercial operations in August 2014. In its 29 months of existence, CriticaLog has grown to 54 locations across India, with nearly 200 personnel working across its 24 offices. Sujoy adds that in its second year, the company grew at over 600 per cent from the first year, and over 80 percent in its third year from its second. "We are expecting to grow at 100 per cent YoY for the next few years," adds Sujoy. CriticaLog is funded by 'LoGon Investments', created by the founding family of Gondrand, a global logistics company present in Switzerland since 1902. Gondrand Holding AG is active in 3PL, warehousing, customs clearing, and supply chain management.
Logistics and where it is headed
At present, the country's logistics industry is worth $300 billion, according to the 'Logistics Market in India 2015-2020' by market researcher Novonous. In fact, the report states that the Indian logistics market itself is estimated to grow at a CAGR of 12.17 per cent by 2020. Local networking for faster deliveries also gained momentum in 2015. Paytm launched a two-hour delivery model for mobile phones, similar to Snapdeal's omni-channel strategy. With the growth of e-commerce, the logistics space is fast expanding and the year already looks promising for the space. Having invested in B2B logistics startup Blackbuck, Flipkart has announced that it will be investing $2.5 billion into logistics needs over the next four to five years. Besides roping in GoJavas, Snapdeal made six acquisitions last year–mostly in the technology and logistics sectors–reducing its delivery times by 70 per cent. After Loginext and Grey Orange, there is a possibility that the likes of Roadrunnr and Delhivery might be the next to tie up with the biggies. With Amazon, Flipkart, Snapdeal, and even Paytm expected to overtake even the big offline players, taking a leap of faith in logistics seems like the inevitable next step.
Source: Your Story